Ayu Dayclub
Experience the Best Daylife in Las Vegas at Ayu Dayclub
Ayu Dayclub located in Resorts World Las Vegas is a new innovative space that pushes the boundaries of daylife entertainment and is poised to become the most technologically advanced dayclub in Las Vegas.
Ayu Dayclub Events
Book My VIP Cabana Experience
Enhance your day out with exclusive access to one of our premium Cabanas and Daybeds. Skip the line and step into a world of luxury as our attentive staff caters to your every need. Enjoy bottle service, upscale seating, and a prime view of the pool from your private cabana or daybed.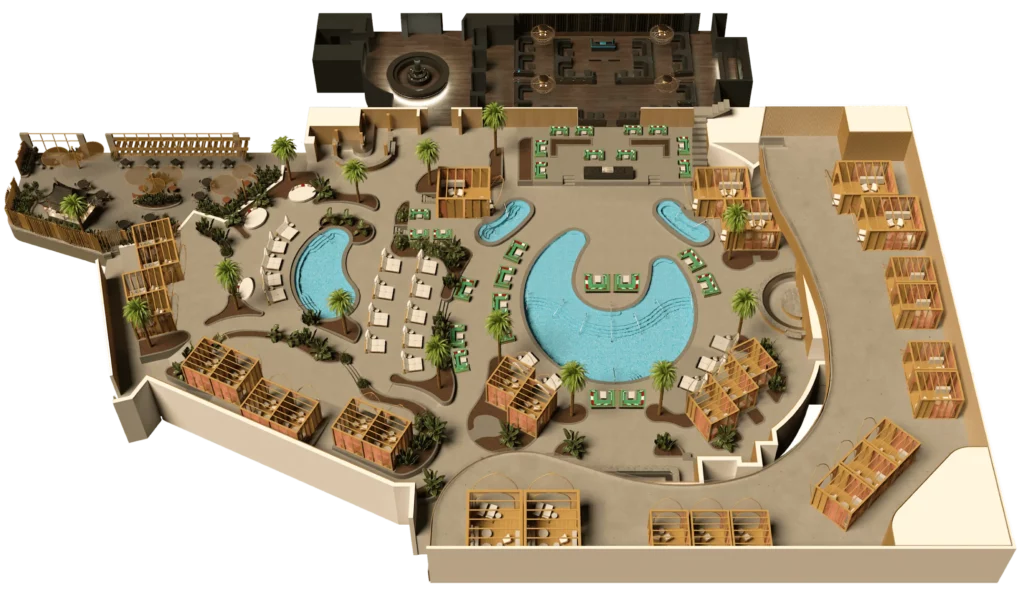 World Class Dayclub Experience
Get ready to be transported to a realm of unparalleled sophistication at Ayu Dayclub located in Resorts World Las Vegas, where every detail has been meticulously crafted to elevate your day out to new heights of excitement and luxury.
Group Parties
Private Events
When it comes to booking a private event at Ayu Dayclub located in Resorts World Las Vegas, expect nothing less than an exceptional and sophisticated affair. Our expert team will collaborate with you to guarantee that every detail of your event is executed flawlessly, from personalized catering menus to cutting-edge audiovisual equipment.
With its luxurious atmosphere, first-class service, and unmatched entertainment offerings, Ayu Dayclub is the ultimate venue for hosting a memorable private event.